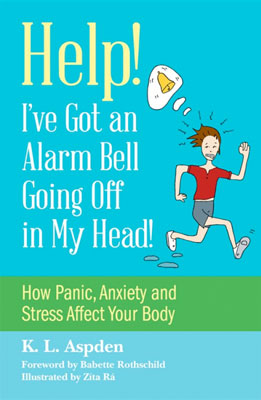 We would like to let you know about a new book that has come out, primarily written for children who experience anxiety. It talks about the acute stress response and how this is very important for us to recognise and survive danger. However, there are other times when the brain and nervous system do not get or understand the message that the danger has passed and in those cases alarms continue to sound and difficulty in daily life results.
The book using humour, cartoons and helpful suggestions offers some good advice which may or may not help everyone but certainly Elspeth Bromiley who some of you will know from our monthly post-diagnostic support group comments on reading the book were
"love this".
We shall be bringing this along to the first post-diagnostic support group of 2016 to give to Autism Inclusive.
More information from the publisher can be found Here.
Share This Post: