Here at Axia, we would like to share with people a Post from the National Autistic Society of
an exciting, unique and unconventional new event organised by people with autism.
"AutismCon is a day-long convention with talks, workshops and performances. It's an amazing celebration of autism: where special interests are encouraged, communication comes in all forms, and the skills and talents of people with autism are clear for everyone to see."
For more information, please click here or on the image below.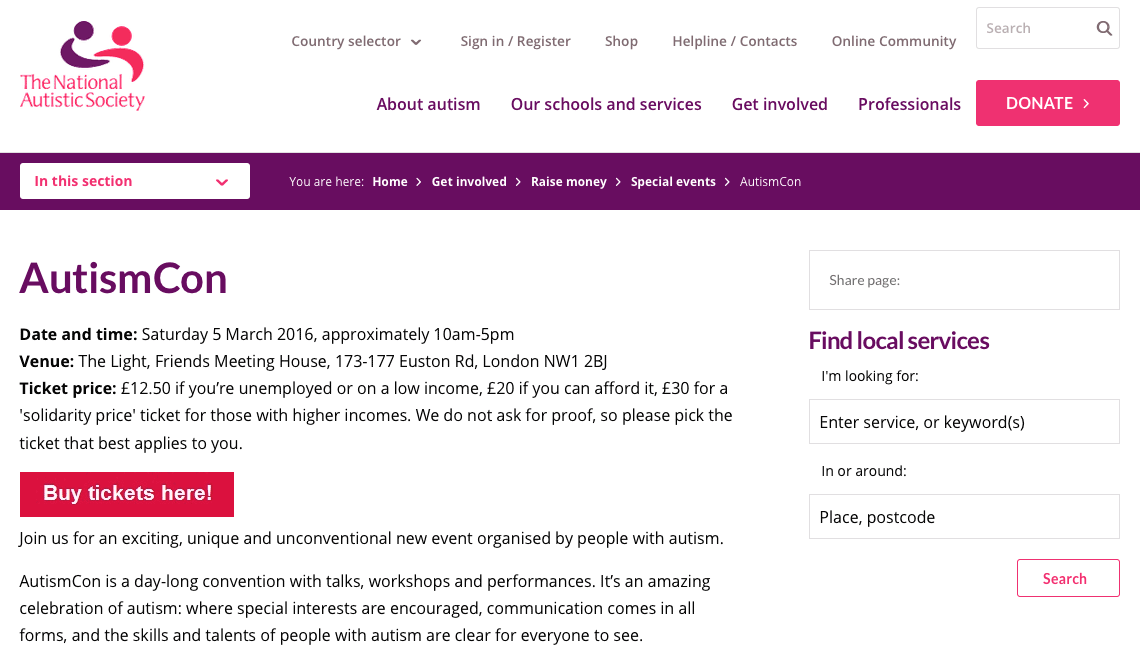 Share This Post: