---
Planet Autism has produced a document which we thought we should share.
"False Accusations of MSBP/FII"
© by Planet Autism
For a long time now, too long, an appalling situation has existed in which innocent, loving parents who have done nothing to harm their child, many of whom are in fact seeking healthcare and support for their children, have suffered false accusations of Munchausen's Syndrome by Proxy – MSBP (now relabelled as Fabricated/Factitious/Fictitious or Induced Illness – FII).
It can start with accusations of "emotional harm" or "over-anxiety" in a parent, or professionals misconstruing and then misrepresenting, of a child's difficulties through the lens of abuse or neglect.
Download/Open the full PDF by clicking the image below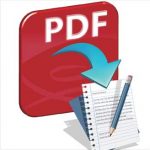 ---
Share This Post: