---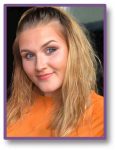 Hello everyone.
I just wanted to remind everyone that our next Post Diagnostic Support Group Session is being held on Wednesday 19th January 2022 at our usual time, 12:00 p.m until 2:00p.m.
The session is being taken by a special guest speaker, Dr Linda Buchan, Director of Axia and Consultant Clinical Psychologist.
Linda is prepared to do an "Ask Me Anything" section of the PDSG, so if you have any questions you would like Linda to consider answering, please email your questions here.
Due to this presentation being recorded, in order to protect your anonymity, please do not use your full names when logging into Zoom as they may appear on screen. If you are interested in attending this session, please send an email to social@axia-asd.co.uk which includes your name (or the name of the person that was assessed by us) and date of birth. We will then contact you with a guide to the session and a link to attend.
If you have attended a previous session, you are already on our list and we will send you a link anyway. If you do not wish to attend- simply disregard the email 
---
Share This Post: