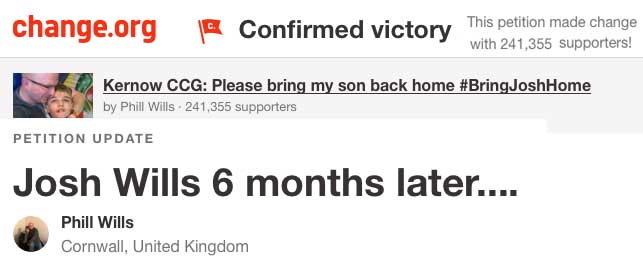 "Josh Wills 6 months later…."
5th May 2016 —
Hello all. Thank you for your continued support.
Josh has been back in Cornwall for six months now. With the help of his carers, families, and various professionals, he continues to adapt well, both to new surroundings and re visiting old ones.
He enjoys the company of his Brothers, Sisters and extended family. His little Sister treats him like a Superstar, and he puts up with it!
Tonight (Thursday 5th May) all being well, Josh's update will be on the BBC1 news at 6 and 10, and also BBC1 Spotlight at 6:30…
Share This Post: