---
Dr. Linda Buchan
Consultant Clinical Psychologist
& Director of Axia ASD Ltd.
---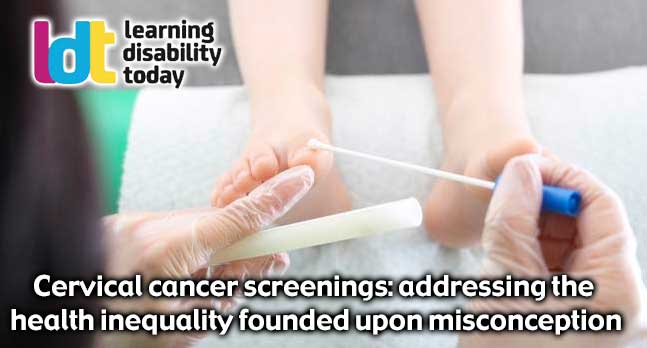 Women with learning disabilities and autism are almost four times less likely to go for cervical cancer screening tests. Here, Darren Devine looks at the efforts being made to reverse one of the most stark health inequalities affecting potentially vulnerable women.
The figures are brutally stark. Being an autistic or learning disabled woman wipes almost two decades off your life — NHS digital figures show they die 18 years before those without developmental differences. And on the face of it, there are few better illustrations of the gulf in standards of healthcare for women with learning disabilities than cervical cancer screening rates.
"It's about training medical professionals, including nurses and surgeries — everyone who will be treating people every day — to actually have the right understanding of what learning disabilities and autism is so that they can provide that right care and have a better understanding of what to do."
According to research by care firm Dimensions, just 19% of women with learning disabilities have had a recent cervical cancer screening test, compared to 73% in the general population.
My GP and Me campaign
Gemma Jones, who has a mild learning disability, is involved in the My GP and Me campaign run by Dimensions to improve healthcare for people with learning disabilities and autism. Dimensions' found almost a third of people with learning disabilities or autism feel less likely to be treated with care and concern at the doctors, and two thirds said their GP did not make reasonable adjustments for them. Almost all GPs surveyed said they would like extra training in these areas.
---
Share This Post: