---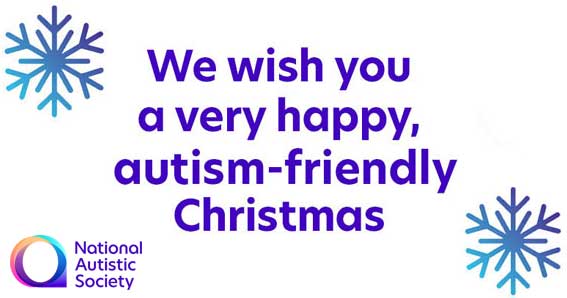 Christmas is almost here!
Christmas is a magical time for many people, filled with food, celebrations, gifts and festive cheer. But for some autistic people, Christmas can be stressful and overwhelming. With this in mind, we've put together a collection of stories, ideas and tips to support you over the holiday.
Autistic people and their families tell us how they celebrate Christmas − or don't, and share what the 'perfect Christmas' means to them. Victoria loves Christmas so much that she got married in December and had Santa at her wedding. Meanwhile, Arran struggles to balance his family's love of Christmas versus his needs. You can scroll down to find out how to receive our FREE Christmas top tips.
If you're inspired by our stories, you can help transform the lives of more autistic people and their loved ones by giving to our Christmas appeal.
You can also buy gift membership − an ideal way to give the latest information and advice about autism to your friends and loved ones. By purchasing a gift membership today, they will receive Your Autism magazine four times a year, as well as regular email updates.
Have a wonderful Christmas and see you again in the New Year!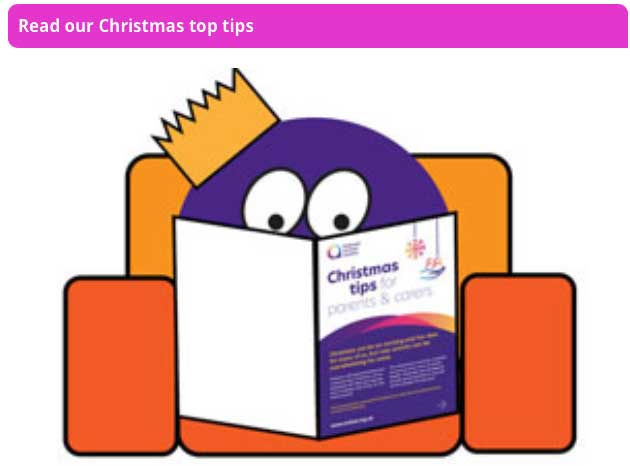 With good planning and communication, Christmas can be enjoyed by all.
With the help of autistic people and their friends and families, we have put together a list of tips for the festive period. Fill in our form to get hold of our free Christmas tips!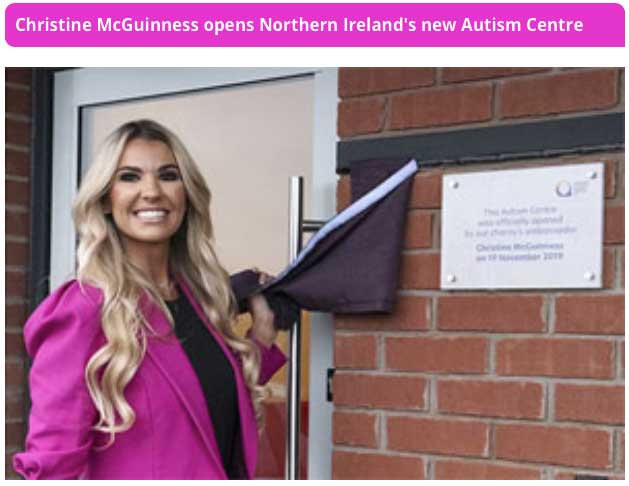 Last month, TV star and charity ambassador Christine McGuinness opened our new Autism Centre in Belfast, the first of its kind in Northern Ireland.
The centre has been purpose-built, with colourful multi-sensory rooms and a fitted kitchen to practice life skills, the centre will become a relaxed environment for autistic adults to learn and become more independent. Individuals will also have access to onsite behaviour support, speech and language therapy and occupational therapy.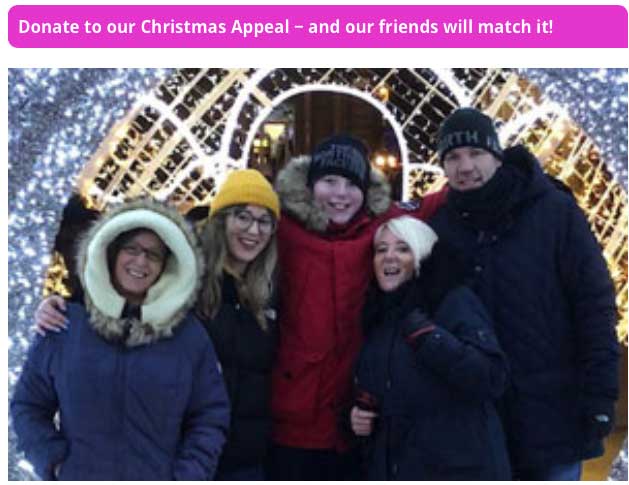 Hello, I'm Frances and Christmas gives me a chance to take stock. For me and my family, this year has been a real struggle with schools and councils, who just didn't understand my autistic son Caleb and his situation. But the National Autistic Society was there for us.
It's also a time of giving. In the spirit of the season, generous long-term friends of the charity are matching any donation to this year's Christmas Appeal. That means for every pound that you donate, they'll put in the same amount too − up to £20,000.
A merry Christmas to you and your loved ones.
Frances

If you are planning to shop on Amazon this Christmas, use AmazonSmile, and AmazonSmile will donate a percentage of your purchase to us at no extra cost.
Simply go to Amazon Smile and select our charity. When you next shop, the AmazonSmile Foundation will donate 0.5% of the purchase price of eligible products to our charity.
---
Share This Post: