---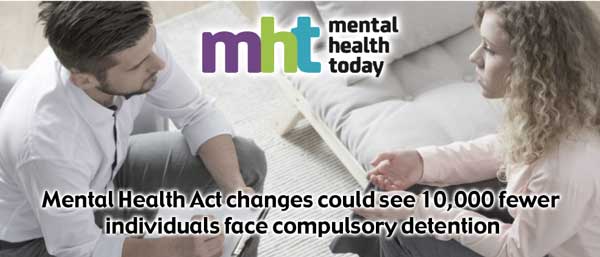 Mental Health Act changes could see 10,000 fewer individuals face compulsory detention
"Our current legislation was written when people with mental health needs were seen as people to be feared rather than helped," Sir Simon Wessley said upon sharing his independent review's recommendations.
Proposed changes to the Mental Health Act published today could lead to 15-20 percent fewer individuals being detained in hospital against their will – and see more lives saved than currently.
Around 50,000 people experiencing distress and/or disorder were deprived of their liberty for compulsory treatment in 2017.
Sir Simon Wessely, a psychiatrist who has led an independent review of the law, says involuntary detentions should not be increasing year-on-year when rates of severe mental illness have "remained static" throughout his 30-year career.
"Research across the board, not just in mental health, has established beyond doubt that the greater the involvement of patients in decisions about their care and treatment, the better the outcome," Sir Wessely told reporters as his report was released.
"Increasing dignity reduces the likelihood of unintended adverse outcomes and reduces the risk of subsequent relapse. The recommendations also go some way to overcoming the negative views that exist around inpatient psychiatric treatment."
---
Share This Post: