---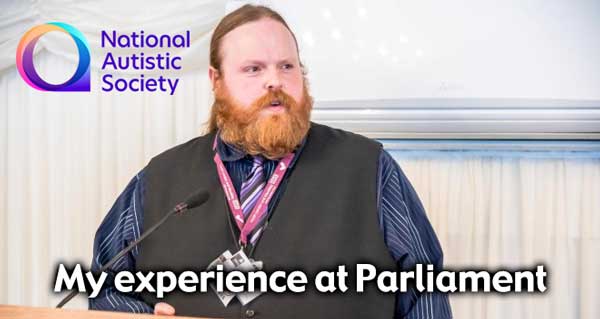 I'm Phillip and I'm one of the autistic campaigners who went to Parliament on Wednesday to talk about the Autism Act. I have worked with MPs in their recent inquiry to improve support for autistic people, so I joined them and other campaigners to discuss what needs to change.
As someone with lived experience of autism and working in specialist autism services, I know how important it is that autistic people get the right support close to home, with our friends and family nearby. In our inquiry, we found that only 14% of autistic adults had enough mental health services in their area.
This is shocking and needs to change.
I made sure that Government Ministers and MPs who came to the event understood that we need action. Over twenty MPs and Peers pledged to make sure autistic people and their families can access better support.
However, to achieve this, we need more than words. We need funding.
Today, the Government said they would set up a Learning Disability and Autism Fund. This is extra money for the next three years to help tackle the serious funding issues that stop autistic people being able to leave mental health hospitals. Although this money is desperately needed, it will not be enough to stop autistic people ending up in hospital when they're struggling with their mental health. Only when we have proper funding for social care will autistic people receive the support they need close to home.
Until then, we'll keep up the pressure on the Government. The National Autistic Society will be finding out how the fund is given to councils and how the Government will guarantee that it is spent well.
Thanks for your support,
Phillip Hanscombe
Learning Disability Nurse and Campaigner
PS: Read more about the event on our website.
---
Share This Post: