---
by Dan Carney
for The British Psychological Society's Research Digest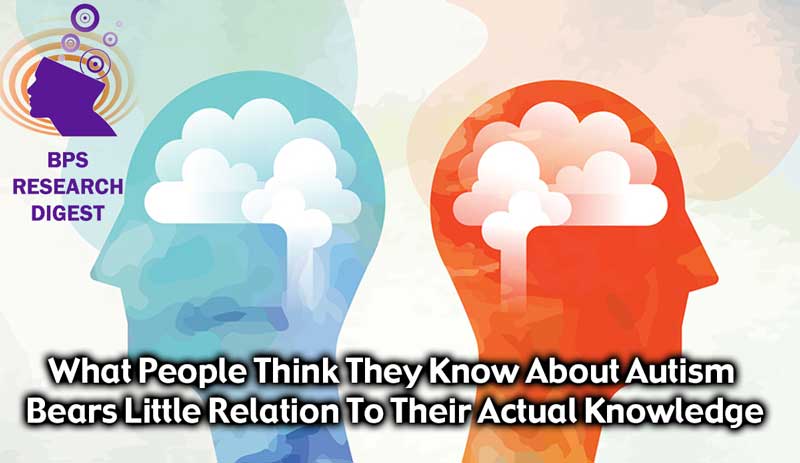 One of the most well-known psychological biases is the Dunning-Kruger effect: the tendency for individuals less skilled or knowledgeable in a particular area to overestimate their own performance. Now, a team of researchers from Miami University, Ohio, have offered the most robust evidence yet that this may apply to knowledge about autism — that what people think they know about the condition may not be that closely related to what they actually know.
Writing in the March issue of Research in Autism Spectrum Disorders, the authors — led by Camilla McMahon — measured perceived and actual autism knowledge in a sample of 331 members of the US public, with a range of incomes and educational backgrounds.
Participants' perception of their own knowledge was assessed using the specially created Perceived Autism Knowledge Questionnaire, consisting of six statements regarding symptoms (e.g. "I can recognise the signs and symptoms of autism"). Participants were required to respond to each on a scale ranging from "strongly agree" to "strongly disagree".
---
Share This Post: