---
The National Autistic Society
Women and girls, celebrity chefs and our
Too Much Information campaign film –
your monthly newsletter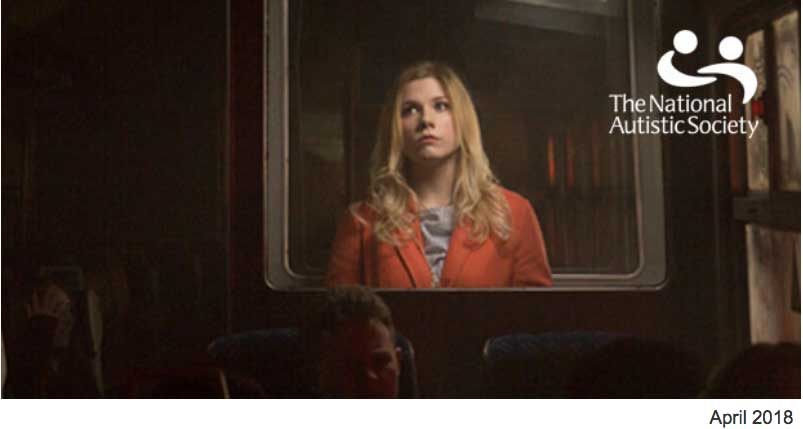 Welcome to your newsletter for April 2018!
Spring has finally arrived! We're celebrating the start of a new season by bringing you plenty of new opportunities and exciting events.
We're pleased to announce that our new Women and Girls online training module is now live, and available free on our website.
We would like to say a big thank you to everyone who participated in World Autism Awareness Week 2018. This year has been fantastic, and we're already looking forward to 2019!
If you haven't already, make sure you check out Diverted, our latest Too Much Information campaign film, starring Saskia Lupin, helping to increase understanding of the anxiety caused by unexpected changes and the adjustments everyone can make to help make the world a better place for autistic people.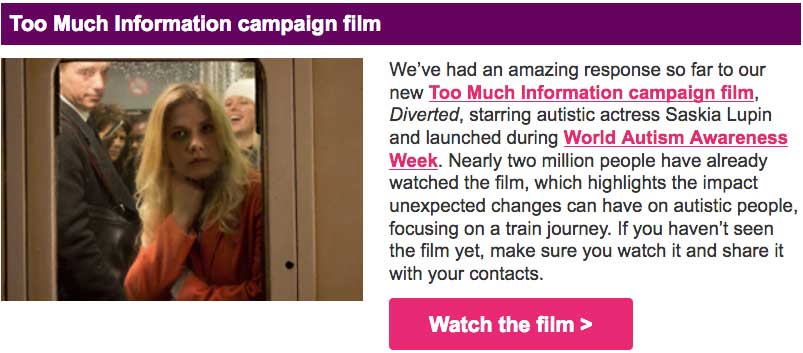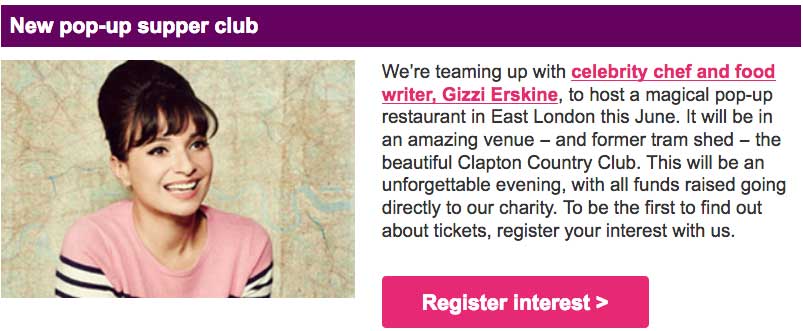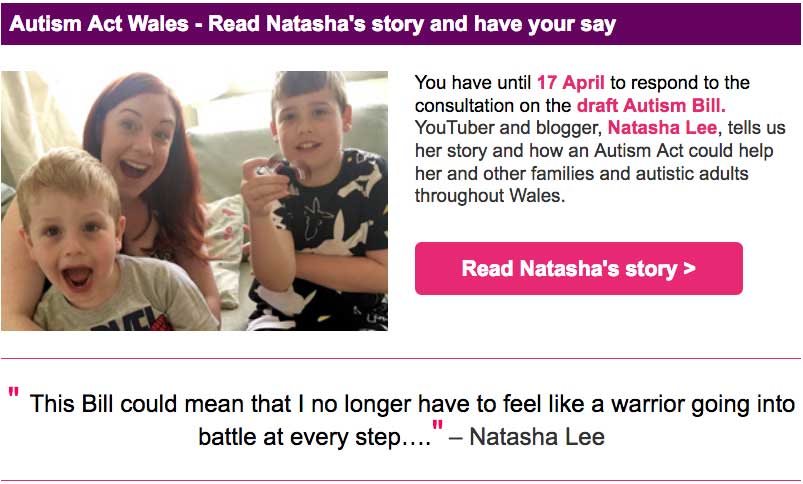 ---
Share This Post: