---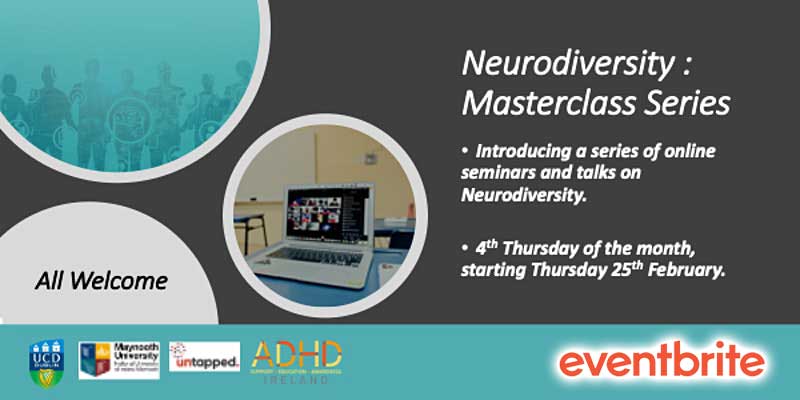 The International Neurodiversity Society Working Group presents a Masterclass series on Neurodiversity.
The series will take the form of one hour zoom sessions, on a monthly basis.
Following on from its international online conference ' Neurodiversity: A Paradigm Shift in Higher Education and Employment' which took place in December 2020, this series provides an opportunity to explore some of the themes and ideas raised in more detail. We will be hearing from speakers of the conference, as well as some additional voices. All are welcome.
Sessions will take place monthly, on the fourth Thursday of the month. Register here; a link to the zoom sessions will be sent to you the day before the webinar.
25th February – Prof Simon Baron Cohen ( Univ Cambridge) The Pattern Seekers: An Interview with Prof Simon Baron-Cohen
25th March – Ronan McGovern
22nd April – Judy Singer
27th May – Prof Lawrence Fung (Stanford)
24th June – Dr Damien Milton (Univ Kent)
---
Share This Post: