---
Ella Rhodes reports.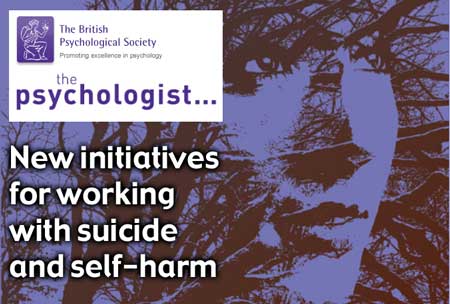 Psychologists have been at the heart of creating new frameworks of competencies that aim to guide practitioners in the skills needed to work with suicidal people and those who have self-harmed. The three frameworks cover the individual and organisational competencies required for working with children and young people, adults and older adults, and those working in the community and public health, as well as outlining available interventions.
Emeritus Professor Tony Roth and Professor Steve Pilling (both University College London) had prior experience developing competency frameworks through work with the UCL's Centre for Outcomes Research and Effectiveness (CORE). The creation of the current frameworks was driven by general concerns over the quality and consistency of information available to practitioners who work with people who are suicidal or have self-harmed. Health Education England commissioned the work with the National Collaborating Centre for Mental health – a collaboration between the Royal College of Psychiatrists and CORE. It has been supported and endorsed by the British Psychological Society.
The NCCMH team set out by looking at the information and training that is currently available, although they found many resources these were not always of consistent quality. 'Some of the advice that's out there is good quality, some isn't, and some of the training that's available to people in the health service and public sector is first rate but some, again, falls short of what you'd expect. There was a general sense that the competence frameworks should be a practitioner support tool, giving a sense of guidance about what good practice would look like.'
Read the full article >
---
Share This Post: