---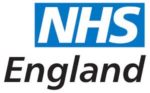 Here is the latest email update for the NHS England Learning Disability and Autism Forum. It tells you about ways you can get involved in our work.
We write this update in plain English and we tell you about more accessible resources like the easy read newsletter.
The NHS long term plan published
Learning disability and autism are a priority in the NHS long term plan. Find out more:
Easy read version of long term plan
Video about the long term plan (5 minutes)
Read the whole long term plan (not easy read)
Audio version (it is very long!)
Local NHS organisations will now make their plans. Thank you to everyone who told us what's important to them for the long term plan and helped us to write it.
NHS 111
NHS 111 is the NHS non-emergency number. It's fast, easy and free. Call 111 on your phone and speak to a trained adviser.
The advisers are supported by doctors. They will ask you some questions to check your symptoms and tell you straight away what treatment or service you need to get.
You should call 111 if
you need medical help but it's not a 999 emergency
you think you need to go to accident and emergency or need another type of urgent help
you don't know who to call or you don't have a GP to call
You need health information or need to know what to do next.
Here's a video to help people with a learning disability, autism or both to use the NHS 111 service.
Easy read newsletter
Remember you can read the latest NHS England easy read newsletter.
In the newsletter you can find out about
Ask Listen Do – a project about feedback, concerns and complaints.
Why people with a learning disability tend to die younger than other people (the LeDeR programme).
People with a learning disability are more likely to be very ill if they get the flu. Find out about the free flu jab.
Work on sepsis- a problem where your body reacts badly to an infection.
Work we're doing in secure hospitals. These are places where some people are treated if they have committed a crime.
If you would like a paper copy (or copies for a group), let us know- engage@nhs.net
More information
Find out more about the NHS England Learning Disability and Autism Forum
Watch a short film about NHS England and why we want you involved in our work.
Link to more news from the transforming care programme.
Contact us
The Engagement Team
Twitter – @NHSAbility
Facebook group – NHS England Learning Disability and Autism Engagement
Email – Engage@nhs.net
Watch accessible videos on our YouTube playlist
NHS England
0113 824 9686
7E58 Quarry House
Leeds, LS2 7UE
---
Share This Post: