---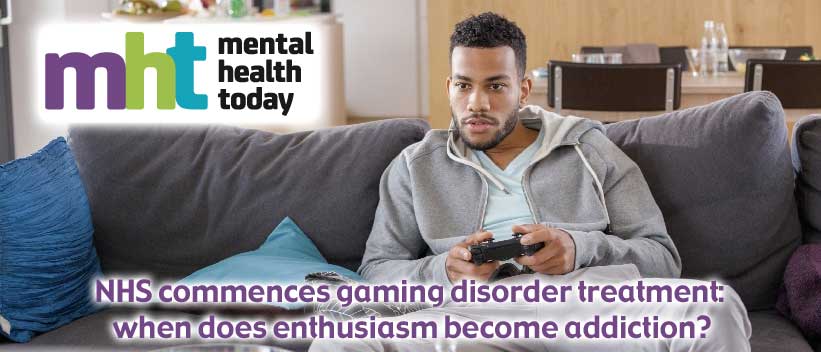 NHS commences gaming disorder treatment: when does enthusiasm become addiction?
The NHS begins treating its first gaming disorder patients this month.
From Fortnite to World of Warcraft, Candy Crush to Grand Theft Auto, the biggest video game titles have become household names. In this technology-driven 21st century, these goliath entertainment franchises are as influential and culturally referenced as anything in music, film or television. For some, gaming is a career. For the many, gaming is a way to unwind from the stresses of everyday life, and online gaming communities are an opportunity to build friendships with fellow enthusiasts.
But for a minority, gaming can be an all-consuming addiction.
Gaming addiction is to be listed as a mental health condition for the first time by the World Health Organisation. The draft document describes it as a pattern of persistent or recurrent behaviour so severe that it takes "precedence over other life interests". According to a paper by researchers who were involved in the process, the WHO was initially exploring excessive use of the internet, computers and smartphones, but determined from their research that the biggest concern resulting from these platforms was gaming. Some academics have suggested that the WHO has been under increased pressure, particularly from East Asian countries, to include the classification.
Read more >
---
Share This Post: