---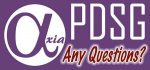 We are very much looking forward to our first Post-Diagnostic Support Group of 2018.
Originally there was meant to be a presentation by Calvin on the portrayal of Autism in the media as a follow-up to his previous presentation. This was going to be done in December but we swapped things round and put him in for January without remembering that he was going to be away on holiday on a heavy metal cruise ship.
However, we feel this now gives us a welcomed opportunity for an informal discussion led by Linda who would very much like to share with you some exciting new developments and giving people a chance to book early for our conference in September of this year.
There will also be a question and answer session after the break. Unfortunately, we won't have Calvin's cakes but we will ensure that we have some cakes to share with people including a gluten free option.
So, if you would like to think about any questions that you would like to ask any of the Axia team we shall endeavour to answer them.
Looking forward to seeing you all.
Linda
Dr. Linda Buchan
Consultant Clinical Psychologist
& Director of Axia ASD Ltd.
---
Share This Post: