---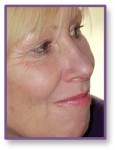 I just thought it worth mentioning…
At the recent post-diagnostic group we told/reminded people we wanted to stay in touch with people after their diagnosis.
We do this through our Website our Film Society, Twitter and Facebook.

A good way to keep in touch with out having to check our website regularly is to subscribe to our monthly newsletter which summarises what we have posted over the previous month.
Many Thanks
Dr. Linda Buchan
Consultant Clinical Psychologist
& Director of Axia ASD Ltd.
Share This Post: