---
Minutes of the Twenty First
Post-Diagnostic Support Group
24th May 2017
Today's group was attended by 44 people.
Items discussed were:
Linda began by introducing the team to the new attendees of the group.
Linda provided hand outs to the group of the details of our forthcoming Autism Pride Event which is due to take place on Sunday 18 June 2017. We will be meeting at Northgate Arena at 2pm and walking to Grosvenor Park for a picnic.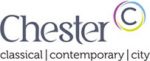 For directions to get to Northgate Arena
please visit here
or click the image to the left.
Linda then explained that the rest of today's session would be with Dr Luke Beardon who delivered an interactive question and answer session.
Linda ended the session by providing a detailed account of the format of usual sessions (with the exception of today's) for new attendees.
Our next monthly post-diagnostic support group will take place on:
Wednesday 5 July between 11.30am and 1.30pm at the Lifestyle Centre
David Reiser will be delivering a presentation on when/where/how Autistic people want/not want their inflexibility challenged/supported.
---
Share This Post: