---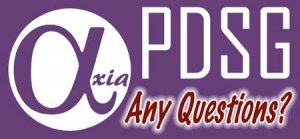 Our July Post-Diagnostic Support Group meeting on Wednesday 17th will be a
"Q & A Session" with Dr. Linda Buchan, Clinical Psychologist and Director of
Axia-ASD.
This will not only be a chance to catch up with any recent developments in the field of Autism, but the opportunity to ask any questions about anything Autism related to Linda.
If you have any specific questions, it would be helpful if these could be emailed in advance in order for Linda to give as full and comprehensive an answer as possible.
Please send any questions to enquiries@axia-asd.co.uk
Thank you in advance, and we look forward to your participation.
---
Share This Post: