---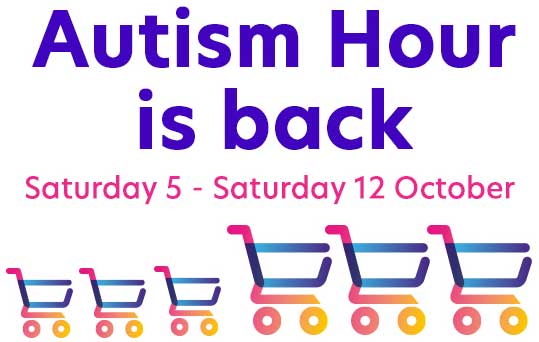 Autism Hour is back!
The National Autistic Society's Autism Hour is back! From 5-12 October 2019, businesses all over the UK will be taking the first steps to create an autism-friendly world and your support is vital to make sure this happens.
Since Autism Hour began, we've seen over 17,000 businesses run over 40,000 Autism Hours and they've shown that Autism Hour is more than 60 minutes. It's helping staff to understand autism, welcoming autistic people and their families to businesses and, most importantly, using their experience to make more permanent autism-friendly changes.
We need you to help make sure your local businesses see why running an Autism Hour is important. The more businesses see they're supporting their community, the more likely it is they'll make changes more regularly.
Over the next few weeks, we'll be telling you how to do that, so get signed up to find out how you can put Autism Hour back on the map.
Thanks,
Tom
Head of Campaigns
---
Share This Post: