---
Autism Professionals Conference 2020
27-28 February 2020, International Convention Centre, Birmingham
This annual two-day conference is a unique opportunity to share knowledge and experience.
Join us to hear the latest information from world-renowned experts and gain insight from case studies.
Learn practical strategies for adapting your practice, discover new ways of enabling autistic people to get their voice and choices heard, and meet other professionals and experts in the field.
Prof Emily Simonoff, Dr Jacqui Shepherd, Gareth Morewood and other leading experts will discuss key topics at the conference: mental health and wellbeing, diagnosis, identity, happiness and quality of life, communication and multi-disciplinary working.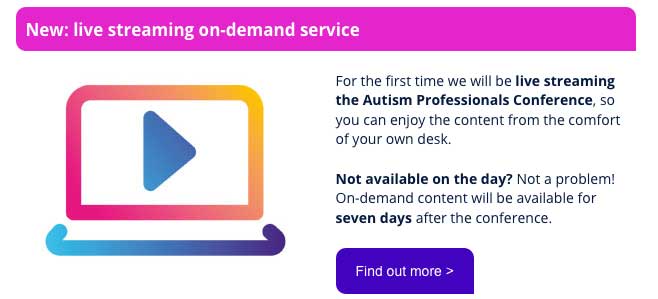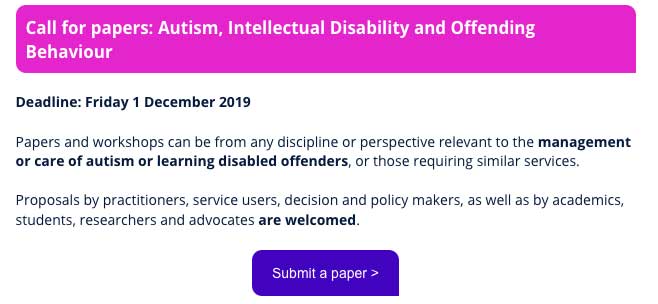 ---
Share This Post: