---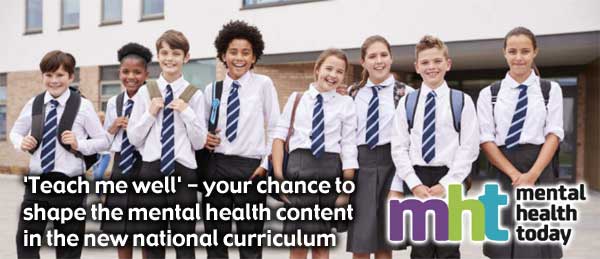 'Teach me well' – your chance to shape the mental health content in the new national curriculum
19 October 2018
Mental health will become a mandatory part of primary and secondary school education in England and Wales from September 2020.
This moment represents an opportunity to provide schoolchildren with the mental health literacy, knowledge and awareness of support channels many of us never had / have yet to have.
But it could yet end up as an exercise in entrenching a sense that the responsibility for a pupil (or their friend or family member) developing good mental health rests solely with the child themselves. Together we can change that.
Find out the key points in the government's draft plans and take our ten question survey to tell us what you'd like the new syllabuses featuring mental health to look like:

---
Share This Post: