---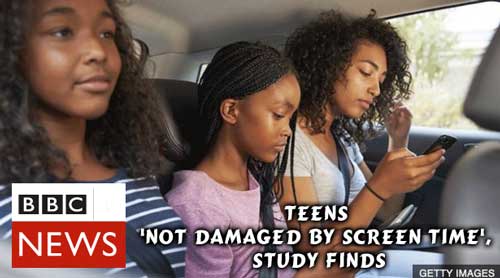 There have been mounting worries among professionals, government and
parents that excessive screen time is harmful to adolescents
By Jane Wakefield
Technology reporter
5 April 2019
There is little evidence of a link between the amount of time teenagers spend on devices and their general wellbeing, a study has suggested.
It counters claims that teenagers' mental and physical health could be damaged by excessive screen time.
Even just before bedtime, being online, gaming or watching TV is not damaging to young people's mental health, study authors said.
They questioned the methodology of previous studies.
---
Share This Post: