---
We have been asked if we can share the following with you.
Recruitment for thesis required
 

I was wondering/hoping you could help me. My name is Alex and I am a third year Trainee Educational Psychologist at the University of Southampton.

 

I'm struggling to recruit for my thesis, which aims to explore the school experiences of secondary school-aged siblings of children with autism (aged 11 to 16 years). I am seeking views through sibling, parent/carer and teacher completion of online questionnaires.

 

I would be extremely grateful if you could help me with recruitment by sharing my study advert with families and/or through social media (see below). Your support would be hugely appreciated!

 
Alexandra Gregory
Trainee Educational Psychologist
Doctorate in Educational Psychology
University of Southampton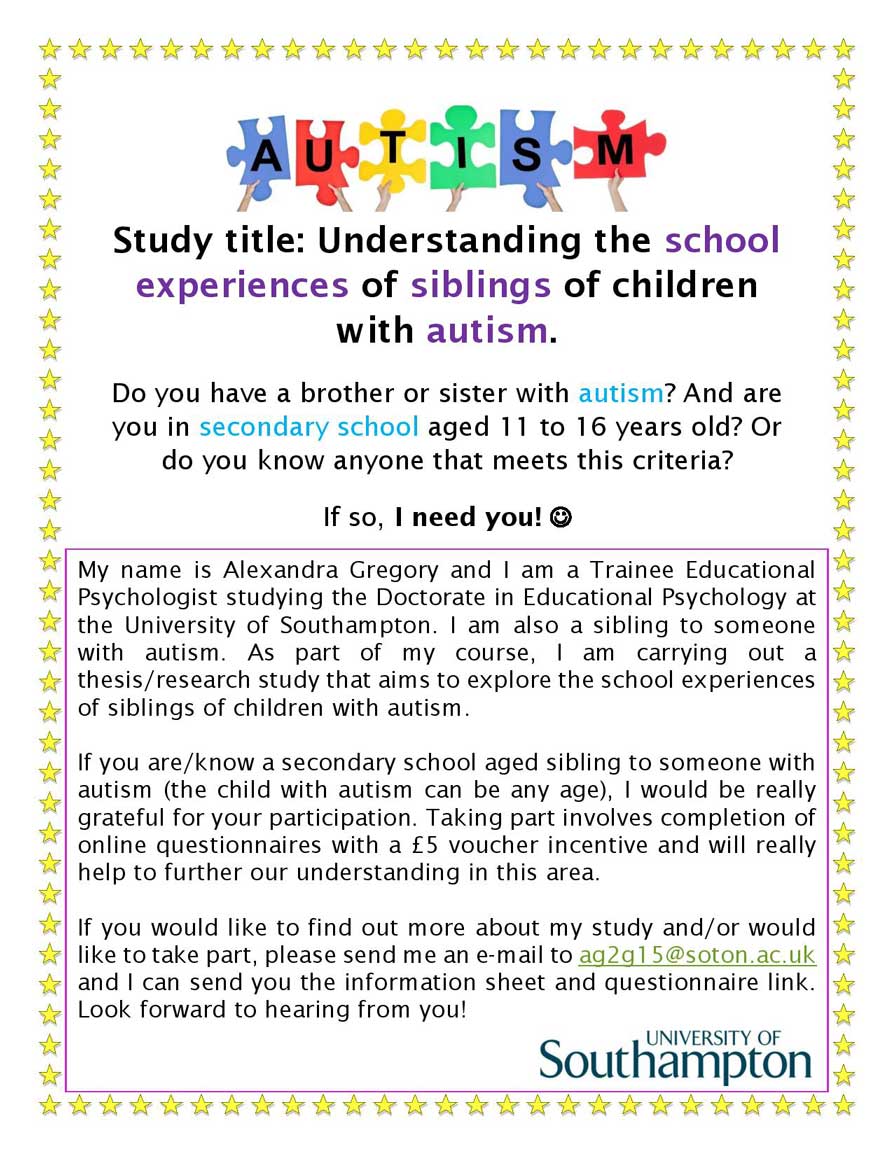 ---
Share This Post: