---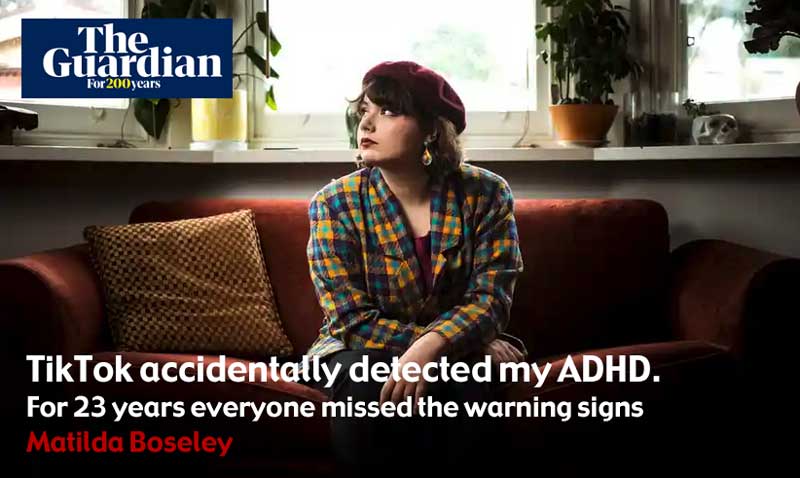 TikTok accidentally detected my ADHD. For 23 years everyone missed the warning signs
Matilda Boseley
Learning you have ADHD on TikTok is now such a common phenomenon it has become its own meme, but it can be tricky
'I'd never been behind at school, I wasn't hyperactive all the time, I'd never even been that disruptive in class. It wasn't until I downloaded TikTok that I truly considered I might have ADHD.'
It's kind of embarrassing to say, but the social media app TikTok figured out I had ADHD before I did.
For 23 years my parents, my teachers, my doctor, my psychologist and my own brain all missed the warning signs, yet somehow it only took that app's algorithm a few days to accidentally diagnose me.
Growing up I had always had a nagging feeling that everyone else in the world was coping better than I was. Somehow they could remember appointments and deadlines, they had the discipline to keep an updated planner and they didn't drift off daydreaming in the middle of important conversations.
---
Share This Post: