---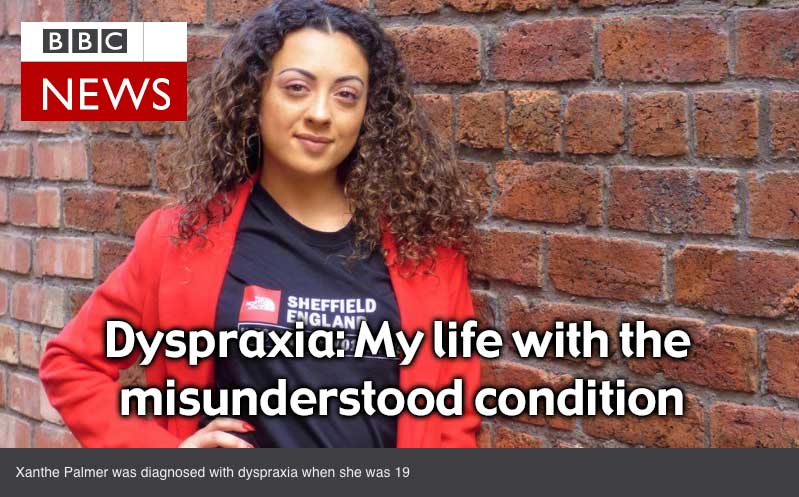 BBC presenter Xanthe Palmer has dyspraxia, a complex and life-changing disorder she says is frequently misunderstood. She wanted to change that, so set out to speak to others with the condition to shine a spotlight on the challenges they face.
Xanthe, now 23, was told she had dyspraxia – a lifelong condition affecting movement and co-ordination – when she was a 19-year-old university student. In some ways it explained a lot. "Clumsy", "fidgety" and "lazy" are labels often applied to people with dyspraxia, and ones that many without a diagnosis accept.
The most common symptoms affect motor skills and balance. Dyspraxia isn't linked to intelligence, but experts say it can interfere with executive functions such as time management and short-term memory. It's thought the extra concentration needed to perform everyday tasks can cause fatigue, and many with the condition describe feeling frequently exhausted.
Xanthe says: "You battle against it every single day. It isn't life threatening but it is life-changing."
---
Share This Post: