---

Many autistic people find it difficult to use speech to communicate and at the same time experience sensory overloads. Responsive Communication combines using Intensive Interaction (using people's body language to communicate) with attention to sensory sensitivities.
The approach is as unique as the individual.
Dr Phoebe Caldwell has spent her career pioneering the development of communication support for those on the autistic spectrum.
In an interview for learning disability today, Phoebe explains how Responsive Communication and Intensive Interaction can be used to reach out to individuals on the autistic spectrum.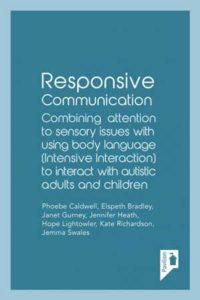 ---
---
Share This Post: