---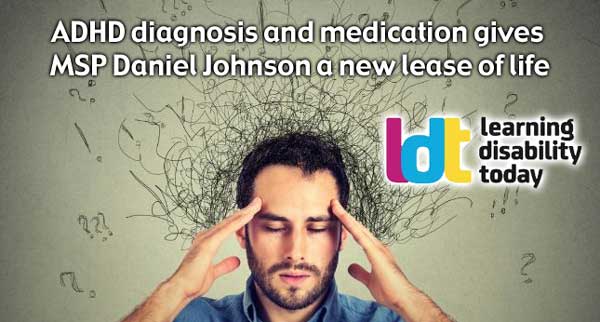 Darren Devine
21 March 2019
MSP Daniel Johnson's life was a "mess" before he was diagnosed with ADHD six years ago. Now, he tells of his battle to raise awareness of ADHD as the only politician in any UK parliament with a declared diagnosis.
Experiencing symptoms with no diagnosis
At its worst, MSP Daniel Johnson's untreated attention deficit-hyperactivity disorder (ADHD) left him walking down the street berating himself over his inability to cope with life.
Johnson said he started to scare himself with nervous tics and behaviour that was "on the edge of not really being acceptable in normal, everyday life". Stressed and depressed, Johnson feels if he had been left untreated he could have ended up suffering a nervous breakdown and splitting from 39-year-old lawyer wife Jackie.
"Fundamentally, my life has been transformed by my diagnosis and the fact I'm on medication."
In the end, it was the Labour MSP's wife who first raised the possibility of ADHD when Johnson's life began to unravel around six years ago. Johnson was running a group of gift, card, and homeware shops in Edinburgh when he remembers feeling "agitated" for much of the time and began falling way behind with basic admin like invoicing.
---
Share This Post: