---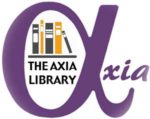 Axia are pleased to announce the new "Our Library" page which can be located in the "News" menu below "Our Publications" (or click here).
The page contains an index at the top with sections on various aspects of Autism. From that page, attendees from our Post-Diagnostic Support Group may email us and reserve one of the books, which we will then take to the next PDSG to loan to them.
We will be adding further books in the future as we build our library.
---
Share This Post: