---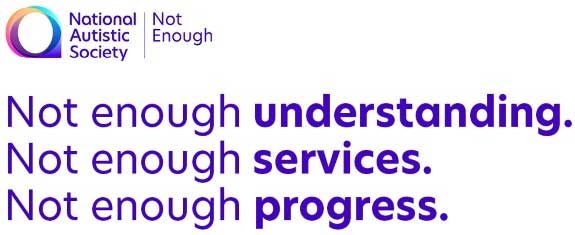 It's election time!
As you're probably aware, Parliament has called a General Election.
This is an exciting opportunity to bring our Not Enough campaign to the attention of new parliamentary candidates, but it also means that we'll have to make some changes to our campaign plans. Nevertheless, we will not stop our efforts to make sure the next Government creates a new autism strategy that gives autistic people and their families the support they need.
What will change?
Last month, we asked you to take action by inviting your MP to an event to discuss the new autism strategy. We'll now have to postpone that event until after the election because MPs won't be in Parliament to attend. However, we're committed to holding the event early next year and, if you took the action, we will invite your new MP on your behalf so your effort is not wasted.
Will this affect the new autism strategy?
The General Election also means that the publication of the new autism strategy, which was due out before the end of the year, will probably be delayed. We will make sure that the next Government understands the strategy needs to be a priority, and will let you know as soon as we find out the new release date.
You can read more about what we'll be calling on the Government to include in the autism strategy in our report.
Thanks for all your support so far.
Beth
Campaigns Manager
Ps We'll be in touch in the next couple of weeks with ways in which you can engage your local candidates on the issues that matter to autistic people and their families.
---
Share This Post: