---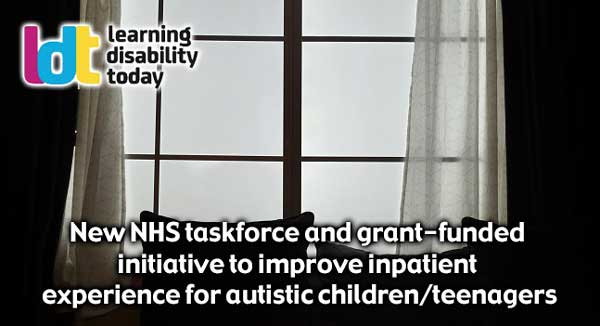 New NHS taskforce and grant-funded initiative to improve inpatient experience for autistic children/teenagers
NHS chief Simon Stevens has announced that a new taskforce will be set up to improve current specialist children and young people's inpatient mental health, autism and learning disability services in England. Ambitious About Autism have also announced an initiative – lead by a panel of autistic young people – to create a blueprint of best practice for inpatient support.
New NHS taskforce
The taskforce will aspire to: make a rapid set of improvements in care – over 18 months – but starting immediately, and agree a set of recommendations for next steps.
The NHS chief also announced that Anne Longfield OBE, Children's Commissioner for England, will chair an independent oversight board to scrutinise and support the work of the taskforce. "Research published by my office earlier this year found that far too many children are stuck in hospital for months or even years when they do not need to be there", she says. "I am pleased that this taskforce has been announced to change this unacceptable situation, and I am delighted to Chair this Independent Oversight Group to amplify the voice of these children and their families, scrutinise progress and hold the system to account."
"Being admitted to hospital is a daunting experience for anyone, but for autistic people it can be even more intimidating because they can struggle to have their needs understood."
The Children's Commissioner and her board will be given wide-ranging scope to track progress and propose rapid improvements in existing services, examine the best approach to complex issues such as inappropriate care, out of area placements, length of stays and oversee the development of genuine alternatives to care, closer to home.
---
Share This Post: