---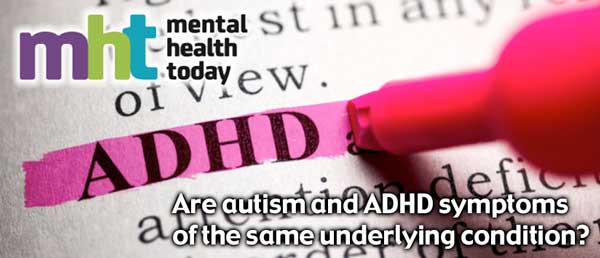 [Editor's note: Whilst ADHD and Autistic Spectrum Disorder are included in the Diagnostic and Statistical Manual of Mental Disorders Fifth Edition (DSM-5), their status as mental health conditions is disputed.]
Studies have revealed symptoms of attention deficit hyperactivity disorder (ADHD) in around two thirds of autistic people. But are autism and ADHD symptoms of the same underlying condition? Academic Dr Simon Bignell has questioned whether autism and ADHD may be "one overarching disorder with a range of subtypes".
Kian Hollow was diagnosed with attention deficit hyperactivity disorder (ADHD) as a seven-year-old and received an autism diagnosis a month before his ninth birthday.
Diagnostic manuals define the conditions as separate disorders though, as in 16-year-old Kian's case, they can commonly co-occur.
"But this simply means science is now relying on artificially pure research samples that lack the nuance and inconvenient detail of reality. What can this lead to other than flawed conclusions?"
His mum Alicia McColl says she no longer thinks about her son's challenges in terms of these separate labels but the symptoms they give rise to. The 46-year-old mum from Farnham, in Surrey, said: "His difficulties are speech and language and sensory. Those are his primary difficulties and those are the things that cause him all the problems".
---
Share This Post: