"I h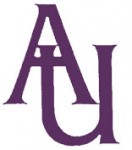 ave just read something in Asperger United, January 2016 issue which I would like to draw people's attention to.
---

The Autism Rights Group Highland (ARGH) are hoping to publish their first book, the subject being the Menopause which as people may be aware there is very little written about. They are looking for pieces of writing by adults who identify themselves with Autism with or without the diagnosis who are willing to write about their own experiences of Menopause either from the perspective of having been through, currently going through, or looking to the future and how they feel about that stage of life. They would like up to 1,500 words on this subject.
If you were interested email kb@arghighland.co.uk. They would like contributions before 31 January 2016. Sorry about the short deadline."
Dr. Linda Buchan
Consultant Clinical Psychologist
& Director of Axia ASD Ltd.

Share This Post: