---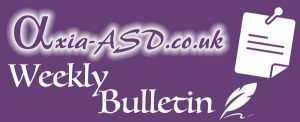 Another busy week here at Axia, with our diagnosticians carrying out excellent work.
We are now pleased to announce that our updates to the 'Meet the Team' section of our website are now complete – thanks Dream! If you would like to see new staff and associates, as well as updates to existing members of the team, you can do so here.
This week we posted article from the 'Nature Communications' website: 'Elevated rates of Autism, other neurodevelopmental and psychiatric diagnoses, and autistic traits in transgender and gender-diverse individuals' following summaries of this in various newspapers. The original article may be of interest.
Last week saw the much welcomed return of 'The Film Society' and Calvin was delighted that some cinemas have now opened their doors to show new films. Today you can read his review of 'An American Pickle'. He is at the cinema again today to watch 'Babyteeth' so look out for his thought on that next week.
Calvin hosted some solo streams this week as Ren was on annual leave but has now returned from his well deserved break. They will both be streaming again later, as usual, at 7:30pm. The game will be 'Final Fantasy IX'.
Calvin also celebrates his 30th birthday tomorrow so a massive 'Happy Birthday' to him from all the team!!
Wishing you all a lovely weekend.
Company Secretary and Educational Lead
---
Share This Post: