---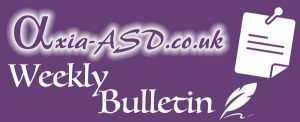 Another busy week here at Axia with our clinicians carrying out excellent work.
Just a reminder to those of you who are due to visit us for face-to-face appointments, all staff and visitors are required to wear masks in the communal areas of the building, unless exempt. We are still observing the Social Distancing rule of 2 metres and have hand sanitiser available in all of our clinic rooms and offices, in addition to those positioned around the building. Visitors are reminded to keep themselves and others safe by using the hand sanitiser provided before entering and leaving the building. Our clinic rooms allow the space for Social Distancing of 2 metres so families and individuals can remove their masks, if wearing, once inside the room should they feel more comfortable in doing so. There is now also a separate entrance and exit to the building to avoid congestion at the front door.
If you have a virtual appointment with us, please see the post: 'Advice for those Attending Virtual Appointments'.
Announcements
Sky News released an article about the length of time autistic people are being held in assessment and treatment units. Click here to read the full article.
The Post Diagnostic Support Group was held this week on Wednesday 14th July 2021. The full recording will be available soon, but in the meantime, please have a look at the poem linked here, which Jess recommended in the PDSG.
Emerge Radio broadcast two shows on Thursday, one was the breakfast show, and the other was a gaming show. We're not sure if these will be up later for listeners, but you can follow them on Twitter by clicking here!
The National Autistic Society posted their latest News and Events on Thursday as well, and you can read these here.
The National Autistic Scoiety also posted an article today on Autistic Girls: How To Support Them. You can read the article by clicking here.
Hart Club have teamed up with the Auction Collective to host an online art auction, raising vital funds towards the Hart School crowdfunding campaign.
Hart School is a 3-month Arts programme that is designed to be free, inclusive, and accessible, and prioritises those who are typically excluded from traditional Arts education. You can read the article and find links to the auction here.

Jamie Davies from Emerge Community Arts has been nominated for an Inspire Adult Tutor Award. Whilst he did not win the award this time, he was one of 5 shortlisted which is fantastic! The awards ceremony was held last night. If you missed it, you can watch it here.

Media
This week, Cal reviewed the latest Marvel movie, and the first Marvel movie to hit cinema's since Endgame. Read his thoughts here.
Last week, Cal, Reece, and Elliot share their thoughts on Nintendo Switch exclusive, Mario Golf: Super Rush. Read the full review here!

Cal shares his thoughts on the newly released Ender Lilies: Quietus of the Knights. Click here for more!
Cal and Ren continued their adventures in Dark Souls 3 on Tuesday. If you missed it, you can find it here!
You can watch tonight's stream on Calvin's channel  at 7:30pm, where Cal and Ren continue their adventures in Ratchet and Clank: Rift Apart.
If you missed last week's stream, you can find it here.
Please Note: Some content may not be suitable for younger audiences.
Wishing you all a lovely weekend!
Eli Parry


Administrative Assistant
---
Share This Post: