---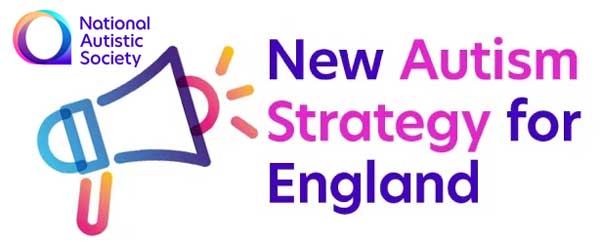 The biggest ever investment in autistic people in England − but it's just the start
We are getting in touch to update you on the new autism strategy for England, which the Government published this week. The strategy sets out how the Government plans to support autistic adults and children over the next five years.
Our charity has campaigned hard with autistic people and their families to make sure this strategy tackles the most important issues, and fully funds the commitments. We're really pleased that the new strategy is the biggest ever investment in England's autistic people. But we know it's just the start.
The strategy includes promises to:
invest £10.5 million into finding new ways to reduce diagnosis waiting times for children and young people
invest £2.5 million to improve the quality of adult diagnostic and post-diagnostic pathways and diagnosis waiting times
increase public understanding of autism with a long-term, nationwide initiative
provide £18.5 million to prevent autistic people from falling into mental health crisis and £21 million to local authorities to help people move from inpatient units back into the community
improve autism understanding among education professionals, job centre staff and frontline staff in the justice system.
On education, the strategy promises to:
improve understanding of autism among educational professionals by continuing to provide funding for autism training and professional development in schools
carry out a new anti-bullying programme in schools
strengthen and promote pathways to employment, including supported internships, traineeships and apprenticeships, and support all local areas to develop Supported Employment Forums.
On criminal justice, the strategy promises to:
develop a toolkit to educate frontline staff about neurodiversity
introduce the new Custody and Detention Apprenticeship, to be undertaken by all new prison officers and youth custodial specialists
improve access to assessments and referrals for support for autistic people in contact with the criminal and youth justice systems.
On health, the strategy promises to:
invest £13 million to tackle diagnosis waiting times for children, young people and adults
fund an expansion of an early identification pilot programme, which involves health and education professionals working together in schools to assess children
move forward with NHS Long Term Plan commitments on reducing health inequalities, including trialling an autism health check and recording reasonable adjustments in patient records.
On social care, the strategy promises to:
improve the adult social care system and bring forward plans for reform in 2021
enable an affordable, high-quality adult social care system that meets people's needs, while supporting health and care to join up services around them.
We know that too many autistic people struggle and many services find it challenging to support them well. To get the training you need to support autistic children and adults, take a look at our professional development courses.
We have worked with Skills for Care and National Development Team for Inclusion to develop resources to help ensure that education, health and social care commissioners have the right skills and knowledge when commissioning services for autistic people. Take a look at our resources.
The strategy re-affirms the Prime Minister's commitment to fixing social care and bringing forward long-term proposals, without which we believe real change cannot happen. We will continue to campaign until the Government delivers on that promise.
If you would like more detail about any of the above, read the list of commitments on our website or the full strategy.
Kind regards,
National Autistic Society

---
Share This Post: