---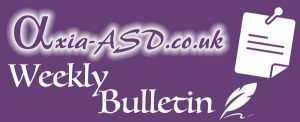 Another busy week here at Axia, with our diagnosticians carrying out excellent work.
This week we posted an update from the 'National Autistic Society' website: 'We are still here for you', providing details of the wonderful work they continue to do. If you would like to find out more about how you can support this vital charity please follow this link:
https://www.autism.org.uk/get-involved.aspx
As you may already be aware, 'The Film Society' has returned and Calvin was delighted that some cinemas have now opened their doors to show new films. Today you can read his review of  'Babyteeth'. Look out for future reviews.
Calvin has also continuing his game reviews and this week he posted 'Fall Guys: Ultimate Knockout'.
Calvin and Ren were back to their usual streams this week, completing 'The Last of Us' on Tuesday and Wednesday saw the return of 'Jackbox'. Unfortunately, there will be no stream this evening but they will be back next week.
Finally, Linda would like to say a huge congratulations to her godson, Fynn, who got his GCSE results yesterday. He had some excellent achievements including and A* in Japanese.
Wishing you all a lovely weekend.
Company Secretary and Educational Lead
---
Share This Post: