---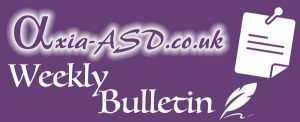 Another busy week here at Axia with our clinicians carrying out excellent work.
Just a reminder to those of you who are due to visit us for face to face appointments, all staff and visitors are required to wear masks in the communal areas of the building, unless exempt. We are still observing the Social Distancing rule of 2 metres and have hand sanitiser available in all of our clinic rooms and offices, in addition to those positioned around the building. Visitors are reminded to keep themselves and others safe by using the hand sanitiser provided before entering and leaving the building. Our clinic rooms allow the space for Social Distancing of 2 metres so families and individuals can remove their masks, if wearing, once inside the room should they feel more comfortable in doing so. There is now also a separate entrance and exit to the building to avoid congestion at the front door.
If you have a virtual appointment with us, please see the post: 'Advice for those Attending Virtual Appointments'.
It is 'World Autism Week 29th March – 4th April 2021 and on Friday 22nd January 2021 we posted from the 'National Autistic Society: How to get involved this World Autism Awareness Week'. I have already signed myself up for the 'Super 7 Challenge' and am waiting for my T-shirt to arrive!
On Wednesday, we hosted our second 'Virtual PDSG Presentation: The Myth of Empathy with Dr Linda Buchan'. A big thank you to those of you who joined us via Zoom for the interactive session, where you could ask questions, voice your own experiences or just listen. Also, a huge thank you to Kieran for organising the group and, as always, to Dream. It was a great success, and we hope that many more of you will join us for future presentations. The next PDSG will be a Q&A session with Dr Luke Beardon on the 10th March 2021.
Calvin posted a review for 'The Film Society' this week: '5 of My Unpopular Movie Opinions'.
Calvin and Ren streamed as usual this week. The game was 'Ghost of Tsushima' on Tuesday. They will be streaming again later at 7:30pm, and tonight the game will be 'Hollow Knight'. Calvin thinks that these will the games to be streamed for the next 3 weeks.
Wishing you all a lovely weekend.
Company Secretary and Educational Lead
---
Share This Post: