---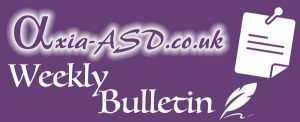 Another busy week here at Axia with our clinicians carrying out excellent work.
Just a reminder to those of you who are due to visit us for face-to-face appointments, all staff and visitors are required to wear masks in the communal areas of the building, unless exempt. We are still observing the Social Distancing rule of 2 metres and have hand sanitiser available in all of our clinic rooms and offices, in addition to those positioned around the building. Visitors are reminded to keep themselves and others safe by using the hand sanitiser provided before entering and leaving the building. Our clinic rooms allow the space for Social Distancing of 2 metres so families and individuals can remove their masks, if wearing, once inside the room should they feel more comfortable in doing so. There is now also a separate entrance and exit to the building to avoid congestion at the front door.
If you have a virtual appointment with us, please see the post: 'Advice for those Attending Virtual Appointments'.
Announcements
The National Autistic Society published an article on training opportunities – Your Autism Strategy Package – following the announcement of the government's new Autism Strategy for England, which sets out how the Government plans to support autistic adults and children over the next five years. Read the article here.
The Post Diagnostic Support Group was held on Wednesday 14th July 2021. The full recording is now available – Axia's July PDSG Presentation with Jess Hendrickx.
Emerge Radio broadcast two shows on Thursday, one was the breakfast show, and the other was a gaming show. We're not sure if these will be up later for listeners, but you can follow them on Twitter by clicking here!
We are very pleased to be able to share a presentation recently given by Renwick Bromiley on Neurodiversity and Autism on 22nd June 2021. You can watch it here.
Media
This week, Cal shares his thoughts on Old – the latest film from M. Night Shyamalan. Read the full review here!
He also reviewed Monster Hunter Stories 2: Wings of Ruin along with fellow Anime Amigo, Reece. Read their thoughts on the game here!
Cal and Ren continued their adventures in Dark Souls 3 on Tuesday. If you missed it, you can find it here!
You can watch tonight's stream on Calvin's channel  at 7:30pm, where Cal and Ren conclude their adventures in Ratchet and Clank: Rift Apart.
If you missed last week's stream, you can find it here.
Next week Friday will be a one off game and there will no steam on Friday 13th August 2021.
Please Note: Some content may not be suitable for younger audiences.
Wishing you all a lovely weekend.
Eli Parry


Administrative Assistant
---
Share This Post: