---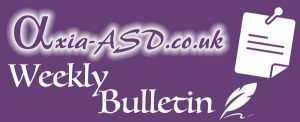 Another busy week here at Axia. We have had seven clinicians in this week, all carrying out sterling work.
A very happy Anime fan went away with a copy of Calvin's book, 'The Nerd Consultant's Guide to Anime' on Monday. If you would like to purchase a hard copy, we still have a few available at Red Hill House at the discounted price of £25 (RRP £49.99). You can also order the ebook or kindle version from our website or from Amazon.
Calvin has been working hard on his game reviews and this week you may have seen his thoughts on, 'The Last of Us Part II', 'Ninjala' and 'Xenoblade Chronicles: Definitive edition' as well as a film review, '5 Reasoons Why 'Street Fighter: Assassin's Fist' Is The Greatest Videogame Adaptation'.
He is certainly looking forward to the possibility of the cinemas reopening very soon!
We also posted an article from 'Learning Disability Today': 'I'm an autistic, mixed race woman' which may be of interest.
Calvin and Ren will be streaming later at 7:30pm, as usual, and the game will be 'Final Fantasy IX'.
Wishing you all a lovely weekend.
Company Secretary and Educational Lead
---
Share This Post: