---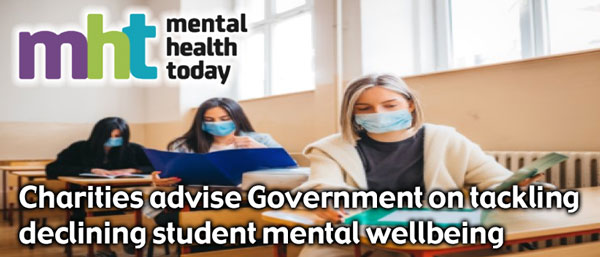 Charities advise Government on tackling declining student mental wellbeing
A new charity wide report has found that young people's mental wellbeing has declined during the Covid-era and has called on the Government to act.
Covid-19 uncertainty has presented unique challenges for education with digital poverty, lockdown anxiety, and lack of support affecting students and teachers.
These theme were highlighted in the first annual report by the Children and Young People's Mental Health Coalition (CYPMHC), a joint campaign of nationwide charities, which said that there are signs that Covid-19: has exacerbated underlying mental health problems of young people, has made new mental health issues harder to treat, and is likely to further increase inequality.
Lockdown anxiety
Studies conducted by charities during lockdown have been grim, with both Barnardo's, a vulnerable children's charity, and Girlguiding, a youth charity for girls, reporting many young people struggling with their mental health during lockdown.
"The pandemic and lockdown have been hugely traumatic for young people- separation from friends, anxiety about the virus and financial pressures at home have taken a serious toll on their mental health", said Barnardo's Chief Executive Javed Khan.
Barnardo's found that a third of those studied had experienced a decline in their mental health, and Girlguiding that half of girls had between the ages of 15-18, and a quarter of girls had between the ages 4-10.
These fears have been compounded by data from the Children's Society's annual 'The Good Childhood Report 2020', that showed that this is part of a worrying pre-pandemic trend- with the average score of happiness for young people down before lockdown.
These findings were also represented by teachers who also have been experiencing higher levels of anxiety and depression, with half of all teachers saying that their mental health declined during the initial stages of the pandemic when replying to a YouGov survey.
---
Share This Post: