---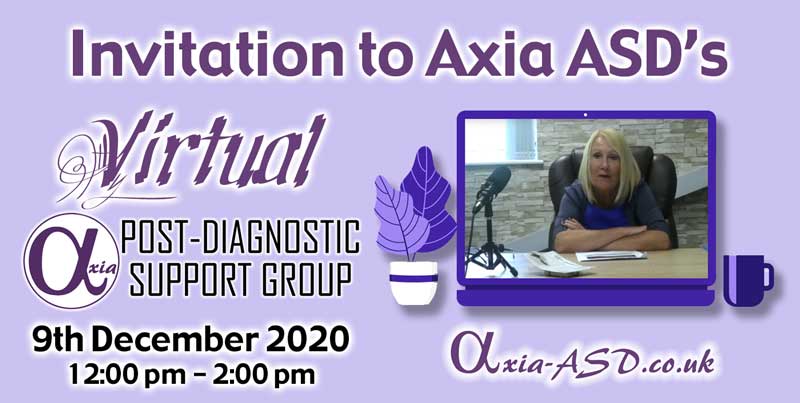 Axia ASD started our PDSGs over 5 years ago as a support group specifically for adults who had been diagnosed by Axia. Over recent months, we have been recording the presentations which would have been given at our regular Post-Diagnostic Support Group meetings, and then uploaded them to YouTube.
Our PDSG scheduled for 9th December from Noon until 2.00pm (our usual meeting time), will be a little different, in that we intend to broadcast it live via video conference! The session will cover:
A summary of topics discussed at this year's "Axia Away Day" including some exciting projects…

The Nerd consultant's Gift Guide – and what to expect in the January Sales!
Both sections will be followed by a Q&A, where you will be given the opportunity to ask questions on what is being discussed.
An Invitation
If you are interested in participating, and would like to attend the event virtually, please send an email to enquiries@axia-asd.co.uk which includes your name (or the name of the person that was assessed by us) and date of birth. We will then contact you with a guide to the session and a link to attend. We look forward to seeing you, and would suggest you BYOC – Bring Your Own Cake 🎂🍰!

---
Share This Post: