---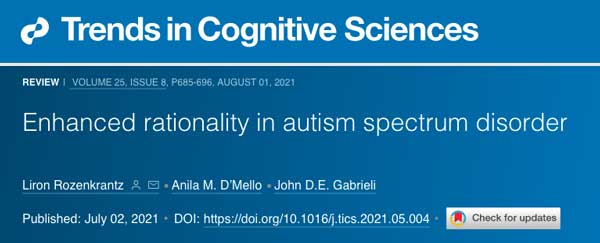 Enhanced rationality in autism spectrum disorder
Highlights
Most research into autism spectrum disorder (ASD) focuses on difficulties and challenges, potentially overlooking intact and even enhanced abilities.
Empirical evidence strongly suggests that individuals with ASD display enhanced rationality: judgments that are more objective and decision-making that is less biased than that of neurotypical individuals.
Enhanced rationality may confer distinct strengths to individuals with ASD and may provide insights into the mechanism or 'irrationality' in neurotypical individuals.

---
Share This Post: