---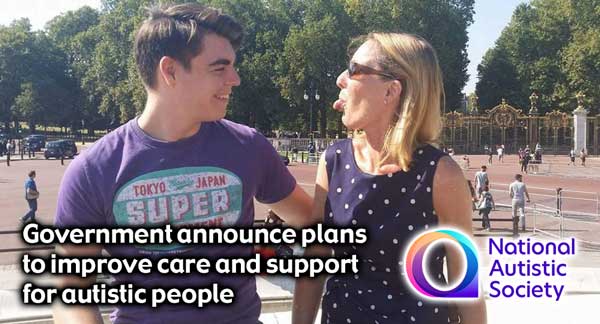 Paula McGowan and her son Oliver
The Government has announced plans which could improve the health and wellbeing of autistic people across England. The plans include:
honouring their commitment to make sure all health and care staff receive training on autism, with £1.4 million funding to develop and test new training
reviewing the cases of all autistic people in mental health hospitals.
The Health and Social Care Secretary Matt Hancock has also revealed that he has asked for advice about changing the way mental health law applies to autistic people.
We know from our recent research with the All Party Parliamentary Group on Autism that two in three autistic people don't get the support they need. This is one of the reasons autistic children and adults end up at much greater risk of physical and mental health problems.
So today's plans are welcome and will make a difference. But they must go further to finally end the scandal of autistic people being detained in mental health hospitals. We urge all political parties to make sure their manifestos include plans to invest in social care and community services – and to review the definition of autism in mental health law.
What's been announced
---
Share This Post: