---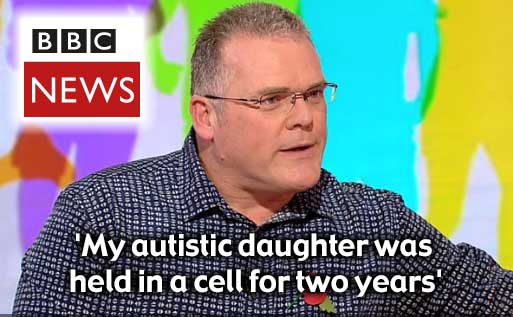 "They placed her in a seclusion cell and they left her there for two years, alone, 24/7, horrific."
Jeremy says he could only touch his 15-year-old daughter Bethany by kneeling down and reaching into her isolation room through a tiny hatch.
Bethany is severely autistic but had no therapeutic care while detained in hospital, Jeremy told the BBC.
Now MPs and peers say such treatment of young people with learning disabilities or autism breaches their human rights.
The Joint Committee on Human Rights says mental health hospitals can inflict "terrible suffering on those detained… causing anguish to their distraught families".
Its report urges an overhaul of mental health law and hospital inspections in England.
"It must not be allowed to continue," said Harriet Harman, who chairs the committee.
---
Share This Post: