---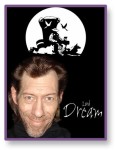 We recently received a lovely "guest submission" of content created by a lady from Switzerland. She wished to share with us her story of being diagnosed there, and how she perceived the differences between Axia's philosophy and practice of diagnosis here in the UK.

 

We were incredibly "touched" by her kind words (totally unsolicited I might add!), and share with you below her email, video and artwork.
Dream


Guest IT Consultant
---
So I was so amazed about how differently AXIA does Autism evaluations, I am really a fan of all your great content on youtube and website.
I made a video about different evaluations, comparing the much lesser Quality of Swiss Autism Evaluation to AXIA UK and Canada.
If we ever get over this Covid stuff, I would really love to travel to the UK and get additional assessments at AXIA.
Sarah Hendrickx was the one who inspired me to go for a diagnosis. And I mention that too in that video. 
In this second part of my autism evalutaion I tell the whole story what went down – it's not that pretty but in the end I have found my people that support me. Which I am so grateful for. As an autistic you need the proper network of support.
Had to get it off my chest. It was therapeutic and liberating.

🦋
Maybe this is of interest to others

🤷🏻‍♀️

. 
Corina Chladek from Switzerland
---
---
Share This Post: