---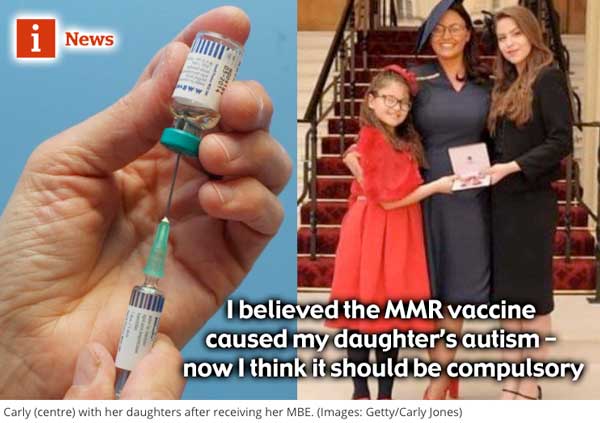 When my daughter was diagnosed, I was scared, vulnerable, and needed something or someone to blame. I blamed vaccines
A few weeks ago, 21 years after the conspiracy theory linking MMR and autism first reared its ugly head, I was once again working with a parent of an autistic child who was adamant that immunisations were to blame.
While I knew she was wrong, I could understand her thinking – I once believed the same thing.
I was diagnosed as autistic myself at 32, after the diagnoses of two of my children. I wished I had known earlier for many reasons, but there is one reason above all else that haunts me.
Mums were caught up in the debate
I became a mother in 1998, the same year a now-discounted research paper linking the MMR vaccine to autism was published in the Lancet, a medical journal. The paper, which was withdrawn by the journal 12 years later, suggested that the injections were behind the ever-rising rates of children being diagnosed as autistic.
Read the full story >
---
Share This Post: