---
We are delighted to share Axia ASD Ltd's Annual Report for the year 2018/19.
The report details developments in our service and our plans for 2019. It includes highlights from last year including our extremely successful PDSG presentations, the release of Calvin's first book, and our winning of the National Autistic Society Autism Professional's Award for Outstanding Health Services.
Yours sincerely
Dr. Linda Buchan
Consultant Clinical Psychologist
& Director of Axia ASD Ltd.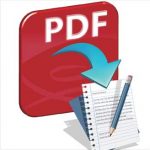 Click Here or on the icon for the PDF file.
---
Share This Post: