---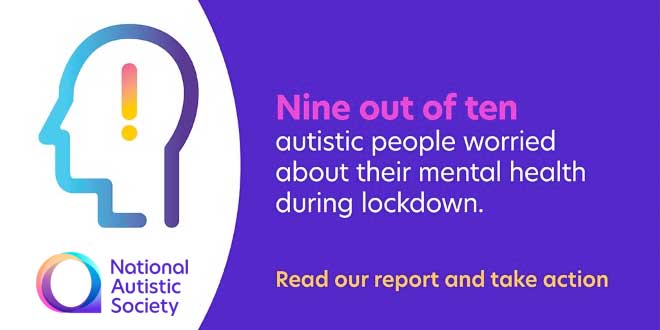 For the last month, we have been gathering signatures for our open letter to Rishi Sunak, asking him to make sure that local services have enough funding to support autistic people through the pandemic. From our Left Stranded report, we know that autistic people and their families have been impacted worse than most by coronavirus, and more funding is essential to protecting their mental health, education and care.
As tougher lockdown measures sweep the UK, it is more important than ever to secure this funding. So far, we have over 9,000 signatures – thank you to everyone who has signed and shared!
We are so close to our target of 10,000 – will you help us reach it?
Since the pandemic, all the things that we used to rely on – schools, shops, transport, seeing friends and family – have changed. While most of us have been able to adapt to our new reality, autistic people and their families have been left stranded.
Our survey in June and July found that autistic people were seven times more likely to be chronically lonely than the rest of the public. They were also six times more likely to have low life satisfaction. Anxiety was worse for autistic people who require a lot of support, as they were less likely to receive the information and advice they needed.
This is hugely unfair. We can't allow a generation of autistic people to fall into a mental health crisis.
Right now, we have an opportunity to change things. We're calling on Rishi Sunak to fund services for autistic people in the Government's upcoming Spending Review. You can help us get his attention by signing our letter to show you support our calls.
Thanks for your support! Together we can fight for a world that works for autistic people.
All the best,
Beth
Campaigns Manager
P.S. Our open letter closes on Monday. Please sign and share before it's too late!

---
Share This Post: