---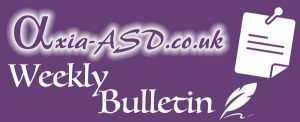 Another busy week here at Axia with our clinicians carrying out excellent work.
The Government announced further restrictions in some areas of the country this week which may affect families and individuals due to visit us over the coming week. We are still able to complete face to face assessments for those people who are able to travel due to the stringent measures in place in Red Hill House. All staff and visitors are required to wear masks in the communal areas of the building, unless exempt. We are still observing the Social Distancing rule of 2 metres and have hand sanitiser available in all of our clinic rooms and offices, in addition to those positioned around the building. Visitors are reminded to keep themselves and others safe by using the hand sanitiser provided before entering and leaving the building. Our clinic rooms allow the space for Social Distancing of 2 Metres so families and individuals can remove their masks, if wearing, once inside the room should they feel more comfortable in doing so.
Following the annual "Axia Away Day' we were excited to announce our new 'Resources' page on the website. We hope that this will be useful to many families and individuals, with a wide range of topics from 'Addiction' to 'Women'. Many thanks to Sheena for all of her hard work in collating the resources and also to Dream for organising them on the website to make them easily accessible.
On 24th October 2020: 'Autism in Academia: Real Experiences – LIVE with Scientists' will be posting a series of video pieces where a group of autistic individuals share their stories, including both positives and challenges.
We posted an article from 'The National Autistic Society – Read tips on managing unexpected change' which we hope will be helpful, along with 'NAS Latest News and Events.'
We also posted 'Autistic UK September 2020 Newsletter' which has lots of information about the work they have been doing.
Many thanks to Elliot, one quarter of the 'Anime Amigos' for his first ever game review this week! He shares his experience of the game 'Hades' and it is an excellent review. We look forward to seeing more from him soon. Calvin also posted his thoughts on the game 'Tell Me Why'.
Calvin was back at the cinema last week to watch 'Akira' which was released in 4K and his review makes comparisons between this and the original. 'The Film Society' will be back next week with a review of 'Saint Maud'.
Calvin and Ren streamed, as usual, this week, continuing with 'The Last of Us: Part II' on Tuesday. They will be streaming again later at 7:30pm and the game will be 'Crash Bandicoot 4'.
I wish you all a lovely weekend.
Company Secretary and Educational Lead
---
Share This Post: